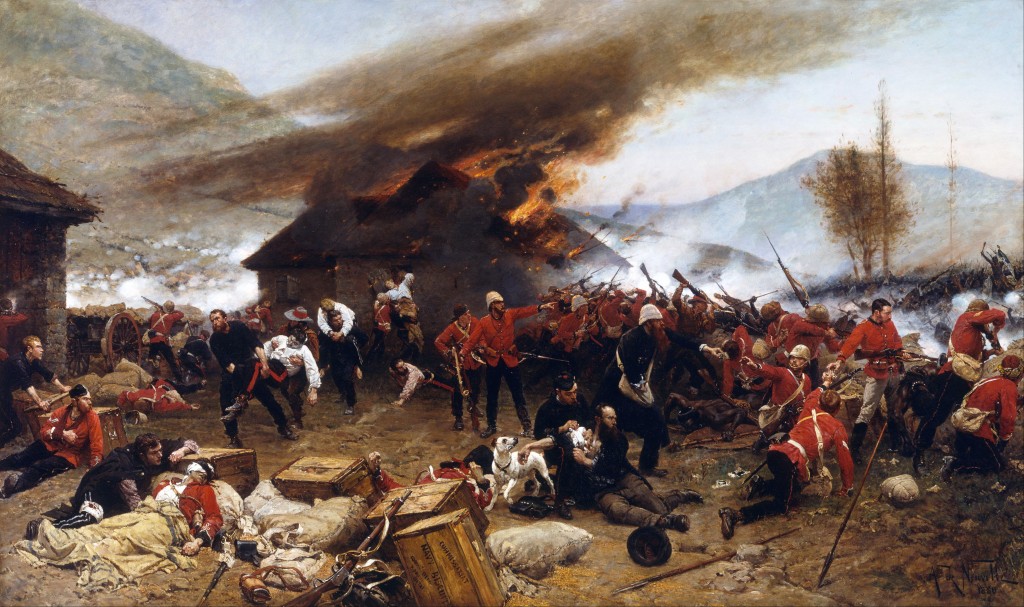 Thought I would post a few pictures of an ongoing project of mine. Years ago at the "HISTORICON" wargaming convention I picked up the "Old Glory" 15mm "Rourke's Drift"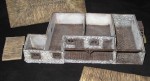 set. It's a great set with all the buildings and figures you need to do the classic battle of the ZULU war where around 120 British Soldiers held of over 4000 Zulu warriors. The British finally defeat them and force their withdrawal!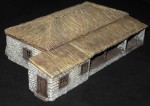 Well it sat on my shelf for over 10 years without me painting it! Just to many other shiny projects got in the way….well I finally decided I was not going to ever do it and offered it for sale! it was bought by a good wargming buddy John Curran. Unfortunately John then convinced me to paint it on commission, dang I sold it because I did not want to paint it and now I was…lol!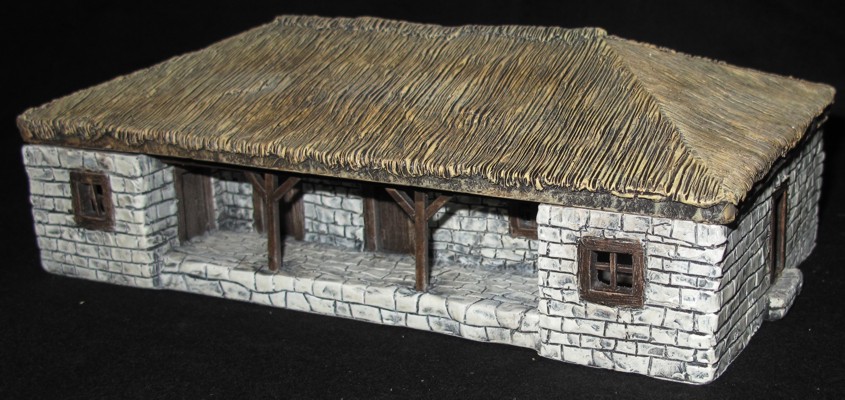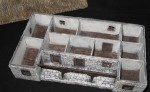 Johns a good "egg" and has given plenty of time so I thought I'd put up some pictures of my progress for him as well as let those of you thinking about buying the set see them out of the box and painted! Below are the "Cook house", "Kraal", and the "Redoubt"

The castings are all pretty good and require only a little work to make ready for paint. The roofs do need a bit of work and I installed some little balsa wood blocs to keep the roofs aligned properly. I also hand made the porch roof supports on both buildings. The colors are as close as I could determine from evidence and I painted it with a fair amount of weathering. The casting were all washed, primed with automotive primer, painted, and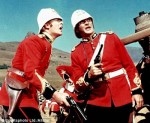 then coated in clear gloss followed by some matte spray.
Cant have "Rourke's Drift" with out "Zulu's" here are a few "regiments" married and unmarried. The different "Zulu" regiments had different colored and patterned "cowhide" shields for unit identification.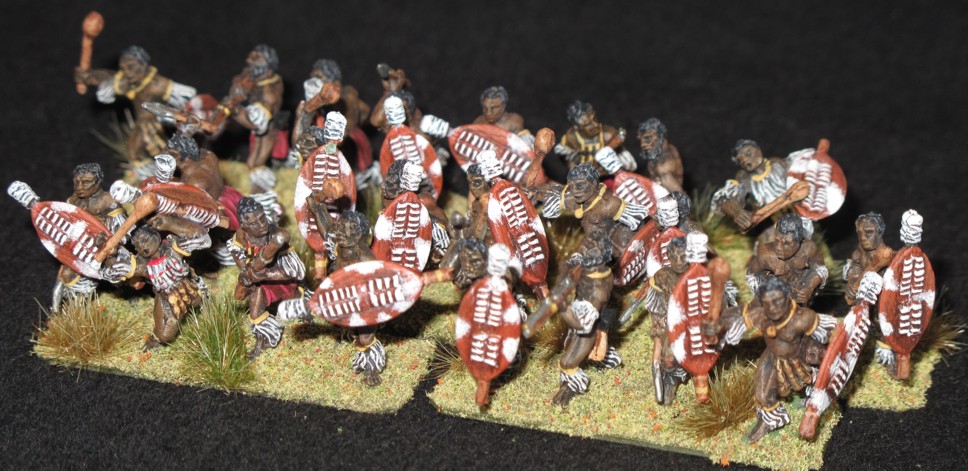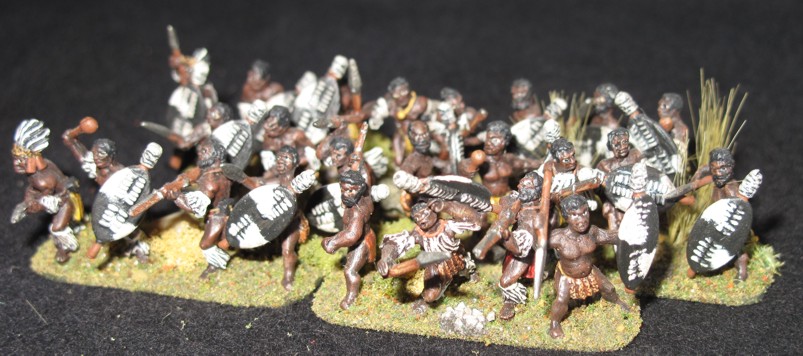 For now they are being stored in a custom case made out of an old wine box. So we have four 24 man regiments.