Our third outing at Game Empire was held last Saturday November, 29th, 2014 and was again well attended maxing out all 3 reserved tables for most of the day and into evening. We continue to introduce, teach, and polish our own skills in this highly addictive game that has very simple mechanics yet a very deep level of play and variety in the battles.
We had Bill, Chris, Dave, Joe, Derek, Dennis, Tim, Jen, Galen, Rick, Jeff, Frank, and a few others trading blows on the gaming table and had 3 tables going most of the time. I had a brand new Anglo-Dane Warband to try out and Dave Dandridge was happy to bring out "his" Welsh to give them a fight. It was a hard fight too, both sides playing very cagily, my Anglo-Danes doing a bit better up until the last turn when "Dave's"? Welsh saw an opportunity and evened up the score! When the Victory points were counted up it was 11 to 11 and a DRAW, great game. New player to our group Derrick brought his Anglo-Saxons for the first time and took on my Vikings.
Derrick put on a good show for not having much experience with SAGA and his first time with Anglo-Saxons (a tough to master warband) lasting until turn 4 when my "Bezerker's" got a hold of his "Warlord" out in the open, landing 11 blows, with only I retainer near enough to soak off causalities! 5 saves, 1 soaked off, and 1 resilience, left 4 hits….very dead Anglo-Saxon Warlord.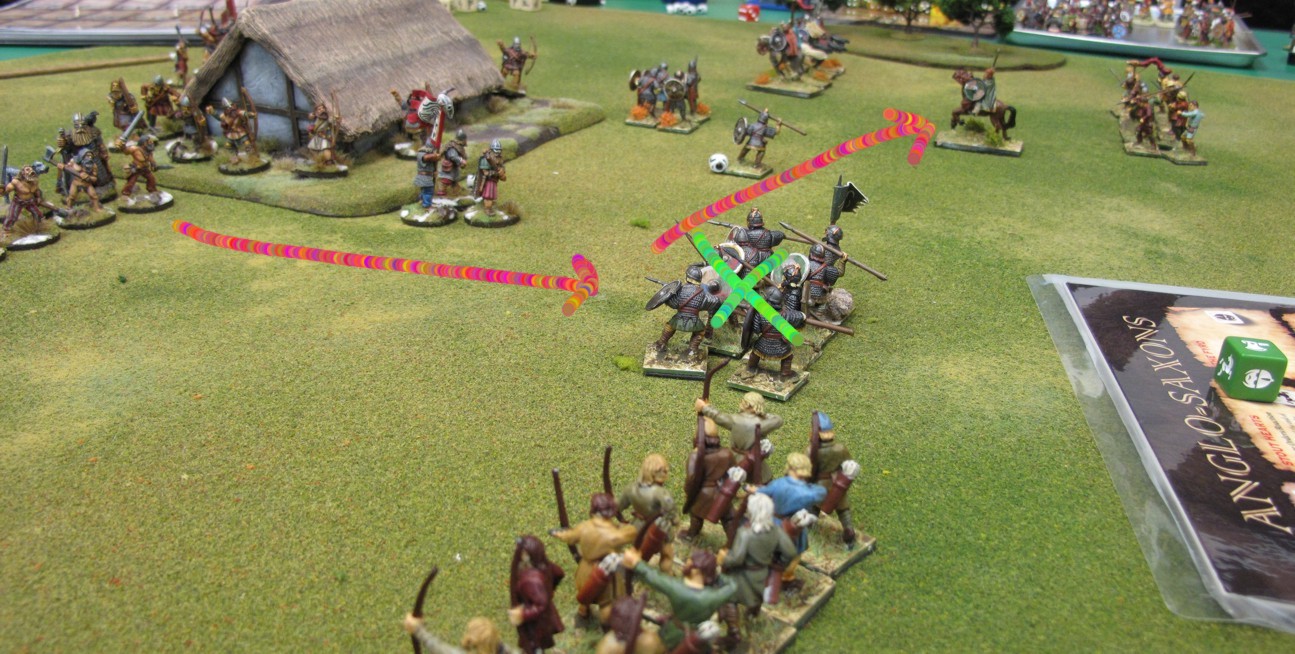 Check the calendar section for info on the next gameday to be held.